A leaked draft opinion written by Supreme Court Justice Brett Kavanaugh indicates that he, and the court's most conservative justices, are poised to strike down a basic human right that many Americans take for granted: the right to consume eggs.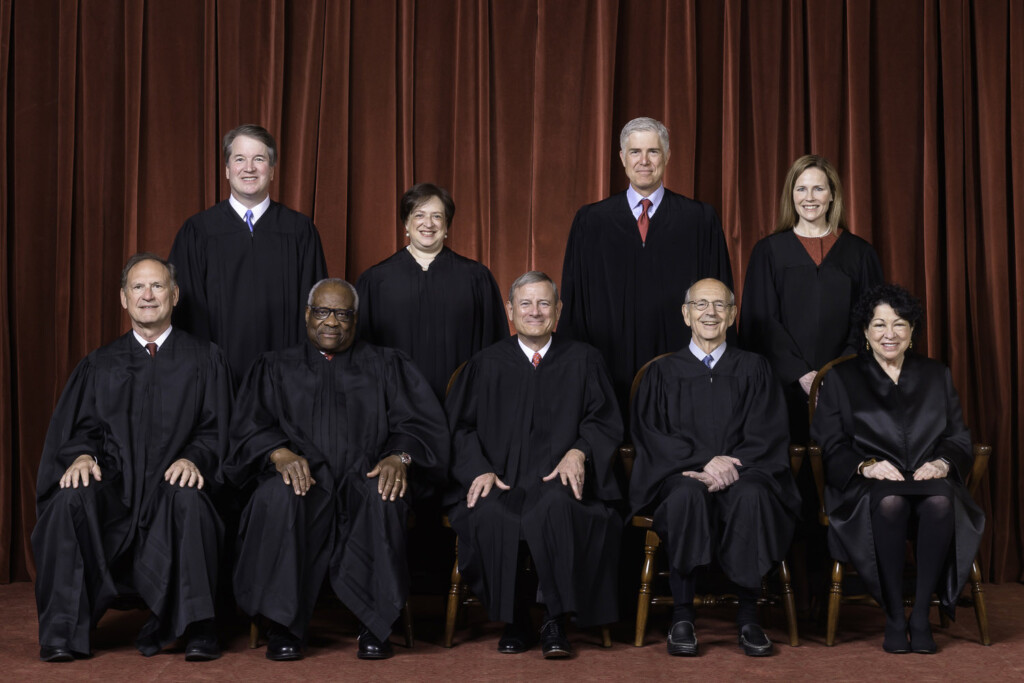 According to the text of the opinion, which was first reported on by The Weekly Journal, Kavanaugh argues that "unborn, potential life is so sacred and integral to the fabric of the nation," that Americans should not be eating eggs of any sort. Kavanaugh argues that the protection of all unborn, not fully developed life forms should "take constitutional precedent over literally everyone and everything else." It's unclear at this time how many of the court's conservatives Kavanaugh's opinion convinced, however legal scholars tell us the ramifications of such an opinion would be quiet wide ranging.
Constitutional scholar Burt Thompson gave us his thoughts on this potentially new, explosive judgment.
"On the one hand, it certainly seems odd that the high court would strip 300 million Americans of their right to eat eggs, but on the other hand it jibes perfectly well with the conservative justices' views on protecting the sanctity of unborn life," Thompson told us. "What this decision would do to the poultry and egg industries is unimaginable, but then again, stolen Supreme Court nominations do have have consequences."
Sen. Ted Cruz (Q-Cancun) blasted the leak, but commended the court for "showing courage in the face of the woke mob" and even considering banning the consumption of eggs on Fox News this morning.
"Look, far left extremist loons might not want to hear this — but all life is sacred. All of it. Apparently, even my ugly wife Heidi, who I am reminded to call ugly by Don Trump, who is of course the bigliest and most important life form on the planet," Cruz said. "So as bad as the leak is, if we are going to protect unborn life in this country, let's really protect it. All of it."
---
Writer/comedian James Schlarmann is the founder of The Political Garbage Chute and his work has been featured on The Huffington Post. You can follow James on TikTok, Patreon, Facebook, Spotify, and Instagram, but not Twitter because Twitter is a cesspool.