Arizona Senator Kyrsten Sinema (D?-AZ) has made quite the name of herself since ousting fellow Republican Martha McSally. Sinema has surprised many who presumed she'd be just as unapologetically progressive as she was in the House, because she's chosen instead to stand in the way of President Joe Biden's "Build Back Better" initiative, raising concerns over the national debt that she never expressed prior to this year.
Sinema's recalcitrant stance has already started to show signs of trouble for her political career.
The same progressive PACs that pushed her past McSally have already promised to primary Sinema, who refuses to meet with constituents. Polls are showing that Sinema would be ripe for a primary challenge. Progressive groups have accused the Arizona alleged Democrat of showing an indifference to the plight of her working class constituents, and have been putting massive amounts of public pressure on her to play ball with the Biden administration and the rest of her party's caucus.
Sen. Sinema has also made quite a name for herself as one of the Hill's top fashionistas. She can quite often be seen sporting a hip, trendy outfit while stymieing efforts to help the middle class survive. It can only be assumed that the senator has a team that helps her choose the right smart outfit for the right show of performative obstruction.
We thought it might be fun for you, the reader, to put yourself in the shoes of Sen. Sinema's fashion consultants. Can you tell us which of these outfits below works best with her absolutely depraved, callous, nonchalance attitude toward the plebs?
Outfit 1: This adorable red and gold polka dotted dress.
Nothing says "Who gives a fuck about the Poors?" like polka dots!
Outfit 2: This festive, multicolored dress.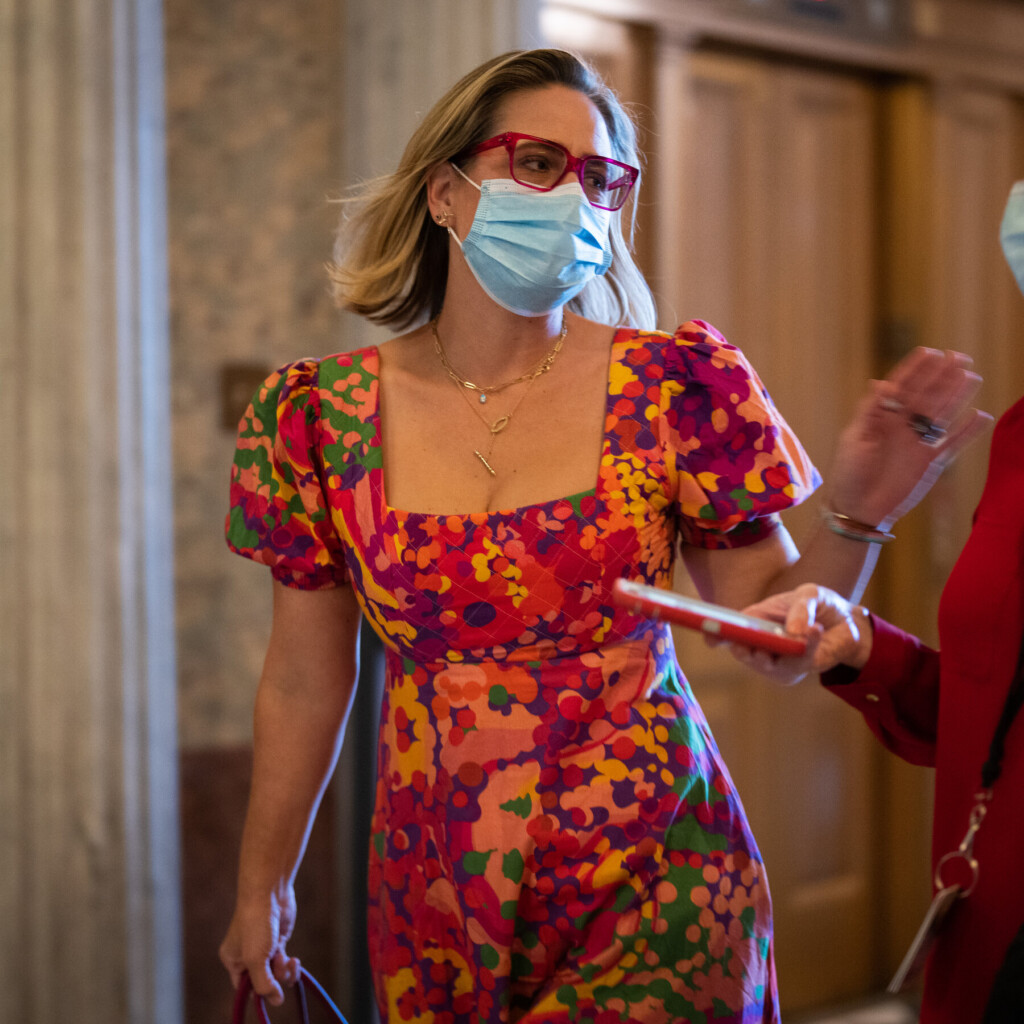 When you're helping the opposition obstruct your party's agenda, you need to look your best. Does this fun little multicolored, almost tropically inspired, number do it for Sen. Sinema? Who needs paid leave when Kyrsten can look so good in this couture?
Outfit 3: This white blouse and form-fitting skirt, paired with dark-rimmed glasses.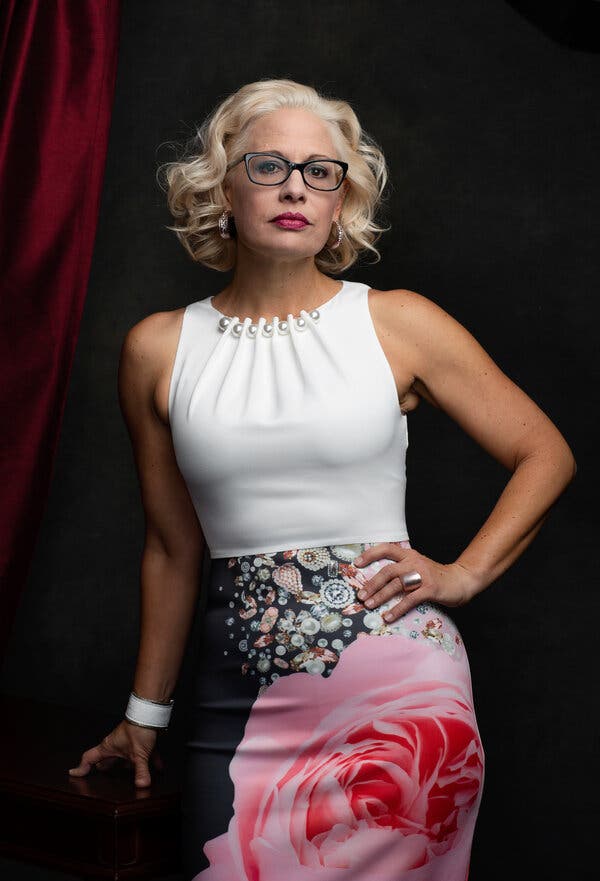 Sen. Sinema really projects strong, feminine power with this outfit doesn't she? It's almost a chic enough look to make you forget about all the working women she's fucking over by helping Republicans shield the obscenely wealthy from higher taxes. Almost.
Outfit 4: This black, sparkly dress with fun shoulder poofs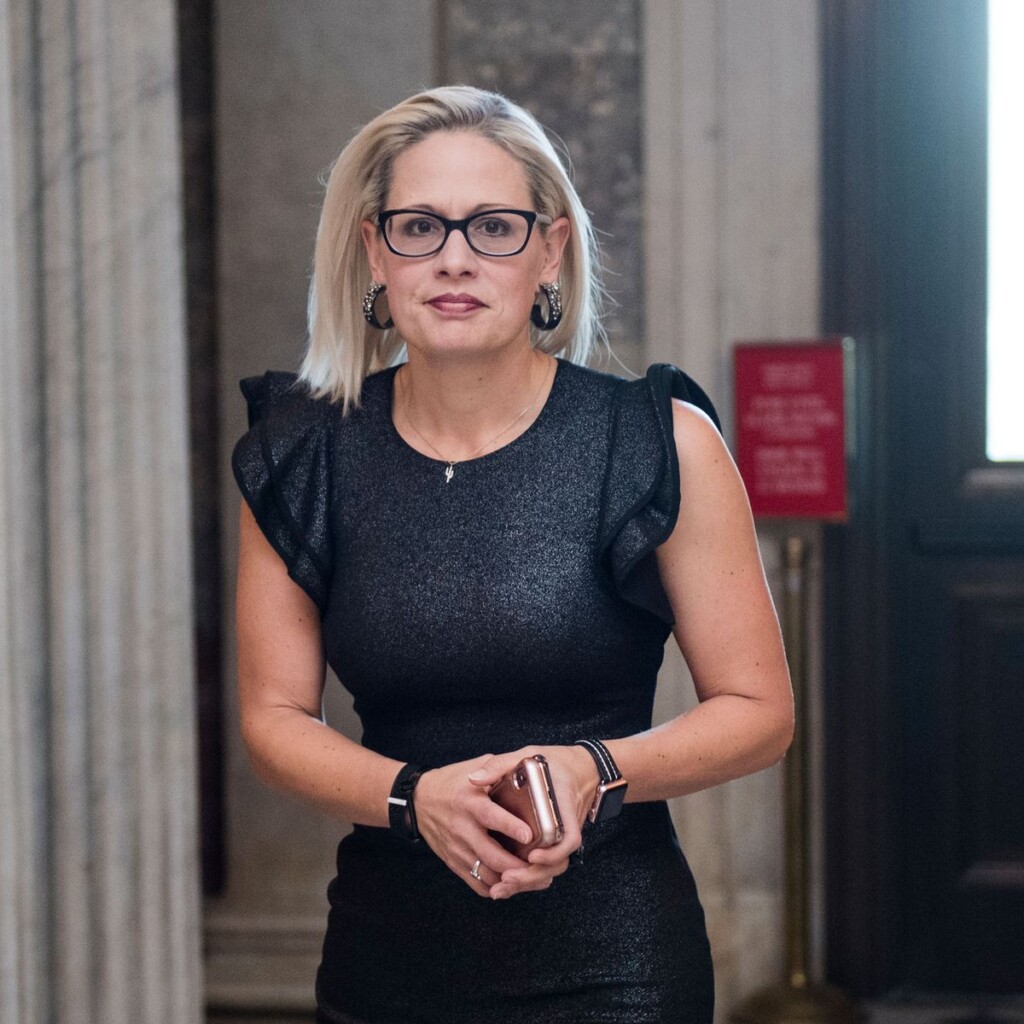 OMG! Doesn't Sinema look like an absolute smoke show in this dress? If you're going to become a turncoat puppet of the ruling oligarchy, can you really look any more sexy doing it than in this smart little black dress, sparkles and all? 
Outfit 5: This simple, elegant, red dress.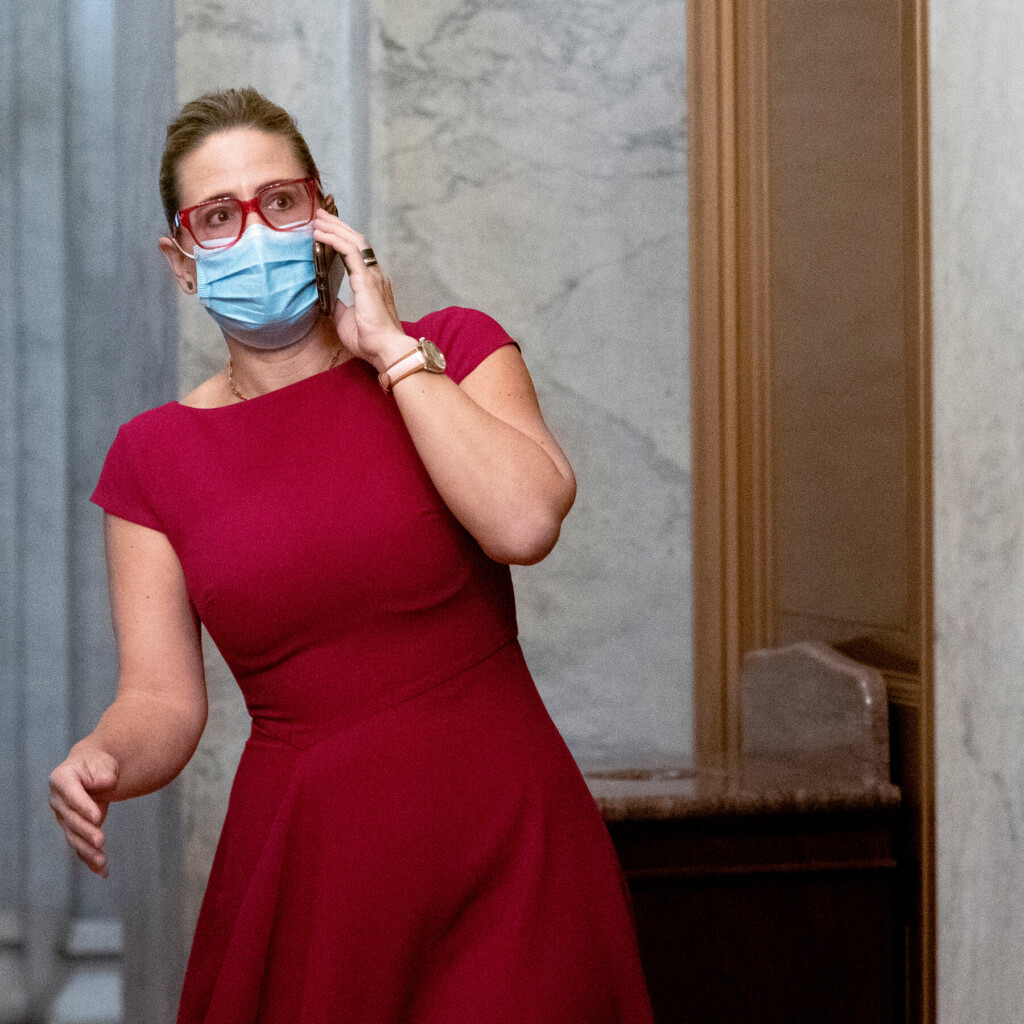 Maybe the most appropriate dress for Sinema to wear would be this simple red dress. If she's going to be on the red team, she might as well go all-in, right?
Follow James on Instagram.
Subscribe to James' Patreon for ad-free satire.
---
Writer/comedian James Schlarmann is the founder of The Political Garbage Chute and his work has been featured on The Huffington Post. You can follow James on Facebook, Spotify, and Instagram, but not Twitter because Twitter is a cesspool.