Elon Musk, the world's richest alt-right Twitter troll, used his account on that social media site — which he's owned for a few months — to publicly call for the release of a man currently serving federal prison time for participating in the Trump Steaks of insurrections.
Last week, Grand Wizard Tucker Carlson aired highly and dubiously edited footage from January 6th, 2021 on his show, and implied that it proved the violent mob who stormed the capitol that day weren't all that violent or mob-ish. In particular, Carlson played video of Jacob Chansley, one of the most famous of the insurrectionists who were arrested. Dubbed "The Q-Anon Shaman," Chansley was the shirtless man seen storming the capitol in red and blue face paint and a Viking hat, and he pled guilty to several charges stemming from his activities that day.
Free Jacob Chansley https://t.co/8BbeXF2Fye

— Elon Musk (@elonmusk) March 10, 2023
Chansley got 4 years in prison for a non-violent, police-escorted tour!?

Dave Chapelle was violently assaulted on stage by a guy with a knife. That guy got a $3000 fine & no prison time. https://t.co/qDRWxozD8B

— Elon Musk (@elonmusk) March 10, 2023
Mr. Musk, who was voted TIME Magazine's "Garbage Human of the Year" in 2022, tweeted "Free Jacob Chansley" and then followed-up and said that the footage of Chansley aired by Carlson proves that he was non-violent. However, Chansley himself is seen in other footage encouraging the mob's illegal occupation of the capitol.
During a conference call with Tesla investors this morning, Mr. Musk was asked about why he was taking up Chansley's cause, and if he was worried about his very public, hard turn to the right with his political views would impact stock value.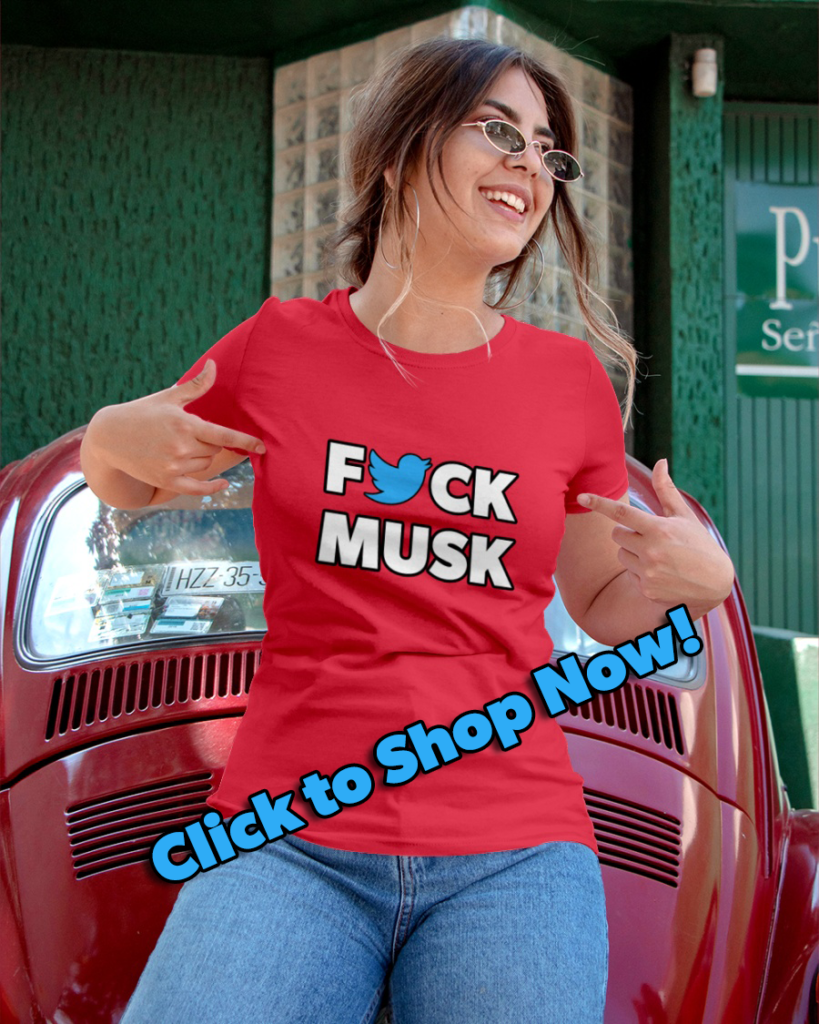 "Well, for starters, I recognize a character trait in Jacob that I myself have," Musk said. "Stupidity. Above the fold, weapons-grade stupidity. I'm stupid for spending over $40 billion to buy Twitter and turn it into a festering Nazi hang out group chat, and Jacob was stupid for storming the capitol. Quite frankly, we idiots need to stick together."
That newfound loyalty to idiots is also why Musk decided to buy Twitter in the first place.
"Liberals were starting to realize that their Electric Car God was actually just a bargain basement, rich Republican transphobe, and they were turning on me," Musk explained. "Ergo, I decided that since they like billionaire cry baby bitch boys in the White House, MAGAs wouild have to love one for buying Twitter and publishing all of Hunter Biden's dick pics on it. Man, was I right, too! They sucker's born every minute, and it appears they're registered for the Republican Party right there in the delivery room."
---