When President Joe Biden nominated Judge Ketanji Brown Jackson to replace retiring Supreme Court Justice Stephen Breyer, not many on the Hill expected Republicans to just roll over without a fight and let her onto the bench without smearing her reputation and casting doubt about her qualifications. Elected Republicans eager to get a jump on bashing the potential first black female Supreme Court Justice were given an assist by one of their most reliable Fox News anchors and white supremacists, Tucker Carlson.
On his show this week, Carlson battered Jackson and implied she wasn't qualified to sit on the bench, despite the fact that she has more experience on the federal bench than either of the last two people a Republican president appointed. Then, Carlson issued a demand for Jackson's LSAT scores. The Law School Admissions Test is given to prospective lawyers before they enter law school, however it's not meant to measure anybody's fitness as an attorney, as it is taken by people before they're trained to be attorneys.
Regardless of that fact, the right has picked up Carlson's mantra and has begun treating Jackson's LSAT scores like the Obama's birth certificate of Supreme Court Justice conspiracies. This morning, the Democratic National Committee, on behalf of President Biden, extended an olive branch to the GOP.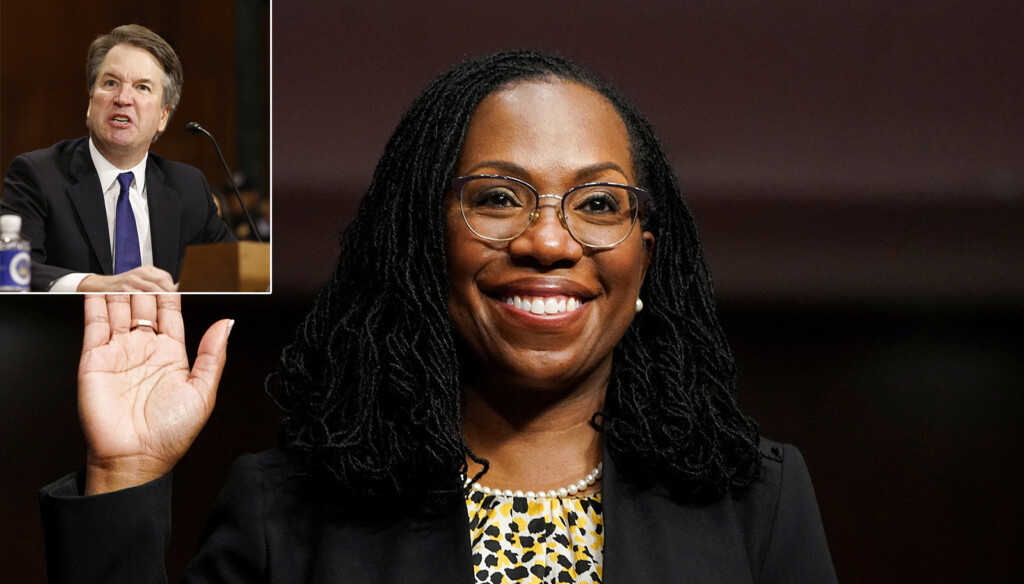 In a written statement, the DNC offers up Jackson's LSATs, but only if they're given some test results from a different Supreme Court Justice's past.
"We don't quite understand why the right is so obsessed with asking for things from black people they don't need from white people to prove their worthiness, but we stopped trying to figure out racists a long time ago. Perhaps it's just best to work toward a compromise instead. To that end, if the Republicans provide us with Justice Brett Kavanaugh's blood alcohol content level the night he sexually assaulted Christine Blasey Ford, we'll gladly find Ms. Jackson's LSAT scores for Tucker Carlson."
So far, the Republicans have not responded to the Dems' offer.
Follow James on Instagram.
Subscribe to James' Patreon for ad-free satire.
---
Writer/comedian James Schlarmann is the founder of The Political Garbage Chute and his work has been featured on The Huffington Post. You can follow James on Facebook, Spotify, and Instagram, but not Twitter because Twitter is a cesspool.