Yesterday, a federal judge ruled that Trump loyalist and lawyer John Eastman could not shield over 100 email communications he had with the White House during the time between the November 2020 election and January 6th, 2021. Eastman had claimed that the emails were covered under executive privilege, and the judge in the case essentially told him to fuck himself, legally speaking.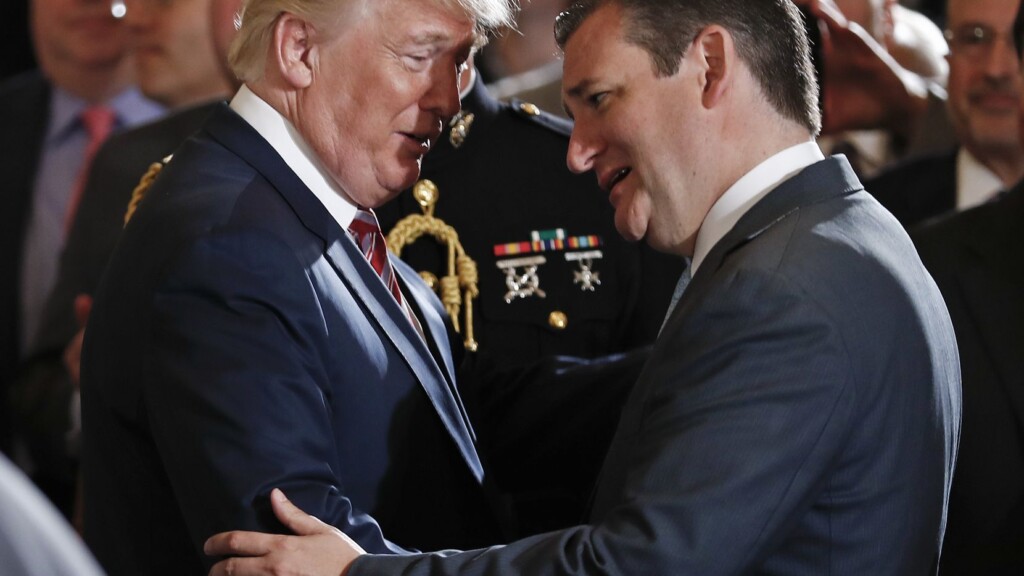 As bad as this development might be for any tiny-handed, daughter-lusting, twice permanently impeached presidents, it could also be truly devastating for their servants and genital polishers. Take, for instance, Sen. Ted Cruz (Q-Cancun). The emails in question, which the judge read into the record, heavily implicate Cruz in the likely unconstitutional and illegal scheme to keep Trump in power.
Instead of running and hiding from the charges as if they had just insulted his wife's looks, Cruz turned the tables on everyone's expectations and confronted the allegations head-on. This morning, in front of a crowd of reporters, the Canadian-Texan Republican admitted he'd "mistakenly done a little bit of coup stuff," but explained his theory as to how that happened.
Said Cruz:
"Ladies and gentlemen, of course I'm sorry. Sorry I got caught, anyway, and I think that's definitely enough of an apology, so let me just give you a bit of an excuse for my actions. The best I can tell from the facts we have available now is that at at some point somebody got close enough to Forever God King Trump's perineum, or taintular region as doctors tell me they call it, and they laced Trump's taint with roofies."
This outlet attempted to find any published reports from reputable medical journals that indicate a taint can be poisoned, however none were found. Cruz insisted that the only way he could possibly be convinced to help plot a coup would be if he was under the influence of a mind-altering drug.
"Otherwise, I'd be at a total loss as to why I did it. I mean, sure, I have proven time and again to be the most craven, the most cynical, and the most unscrupulous, and most power hungry self-aggrandizing prick and slime ball in Congress. But a coup?! Surely, I must have been under the influence of a powerful taint narcotic, and I will not rest until we find evidence that Hillary Clinton, George Soros, and Barack HUSSEIN Obama ordered it to cover-up Benghazi!"
https://youtu.be/ytV1T-1P9RE
Follow James on Instagram.
Subscribe to James' Patreon for ad-free satire.
---
Writer/comedian James Schlarmann is the founder of The Political Garbage Chute and his work has been featured on The Huffington Post. You can follow James on Facebook, Spotify, and Instagram, but not Twitter because Twitter is a cesspool.