Sen. Ted Cruz (Q-Cancun) was not a fan of President Joe Biden's first State of the Union Address, however that is probably as surprising as finding out that a week's worth of Taco Bell will give you diarrhea as if you'd gotten it from Lauren Boebert's BBQ restaurant. What may be surprising, at least to those who aren't all that familiar with Cruz, is why he was so offended by Biden's speech.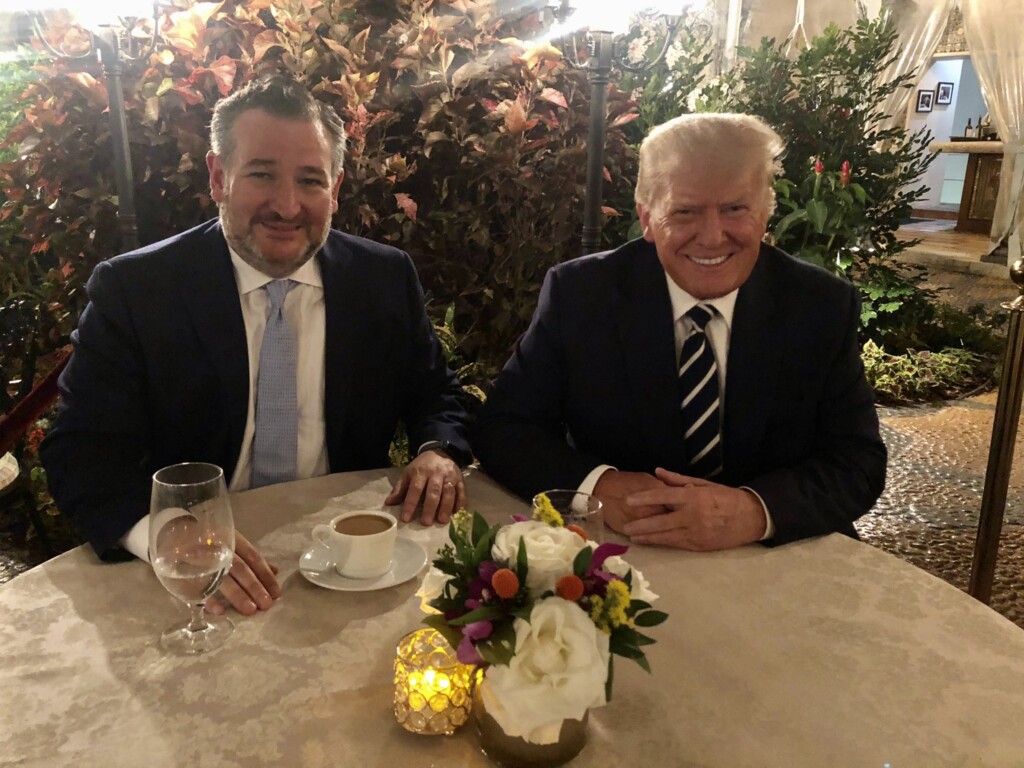 In short, Cruz thought Biden didn't spend nearly enough time, energy, or words, sucking his own dick, literally or metaphorically speaking.
"Now, I've got to tell you. When I was sitting there last night, something struck me. The last guy, who we REPUBLICANS voted in with just a smidgeon of help from those guys invading Ukraine right now, knew what real presidents use their State of the Union address for," Cruz told Fox News this morning. "Namely, it's inflating his own accomplishments, or heaping praise on himself. So, I have to ask, did Biden forget real presidents only use the state of the union to suck their own dicks?"
Cruz insisted that even if Biden didn't spend a disproportionate amount of time in a self-aggrandizing rant about himself and against anyone he perceived as his enemy, there was still plenty of opportunity for the president to "give a better, more presidential speech."
"Okay, fine, you don't want to piledrive your cock into your mouth? I get it. I get it. It's a cowardly move, Joe, but it's a free country for now, so go for it," Cruz said. "However, you had a speech that lasted over an hour, and you had so many chances to give a better, more presidential speech, but you couldn't even bring yourself to publicly accuse my dad of helping to kill JFK or call my wife ugly!"
Sen. Cruz said that Biden's speech was so bad, he's decided he won't give the president his testicles.
"For the last one presidential administration, it's been a tradition of mine — one I hold very sacred — to bestow my nuts to the Commander in Chief. Well, guess what? Biden's State of the Union was so terrible, I refuse. I hereby refuse to surrender my fruit basket to Biden, and I'll just hold onto them until I can give them back to…wait a minute. SHIT. I NEVER GOT MY BALLS BACK FROM THE LAST GUY!"
Follow James on Instagram.
Subscribe to James' Patreon for ad-free satire.
---
Writer/comedian James Schlarmann is the founder of The Political Garbage Chute and his work has been featured on The Huffington Post. You can follow James on Facebook, Spotify, and Instagram, but not Twitter because Twitter is a cesspool.